Montessori School of Versailles
A Montessori school and its unique pedagogy. Our French-English bilingual classes welcome children from 2.5 to 10 years old. A Montessori school in Versailles that encourages curiosity and independence. Learning in a rich and stimulating environment focused on excellence.
Discover the private school We Love Mômes Versailles
Montessori School – we place the child at the heart of our concerns. We are a private school, but above all, a bilingual and international school with the goal of guiding the child in their personal development.
We welcome children from 2.5 to 6 years old in Montessori preschool classes, and children from 6 to 10 years old in Montessori elementary classes.
Our classes are mixed-age, following the Montessori model, where children interact and collaborate.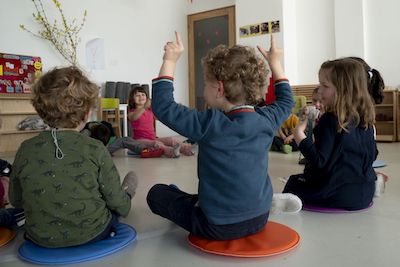 The school is open 4 days a week, from 8:30 AM to 4:00 PM, with a bilingual daycare available until 6:30 PM.
On Wednesdays and during holidays, we offer extracurricular activities focused on bilingualism and nature.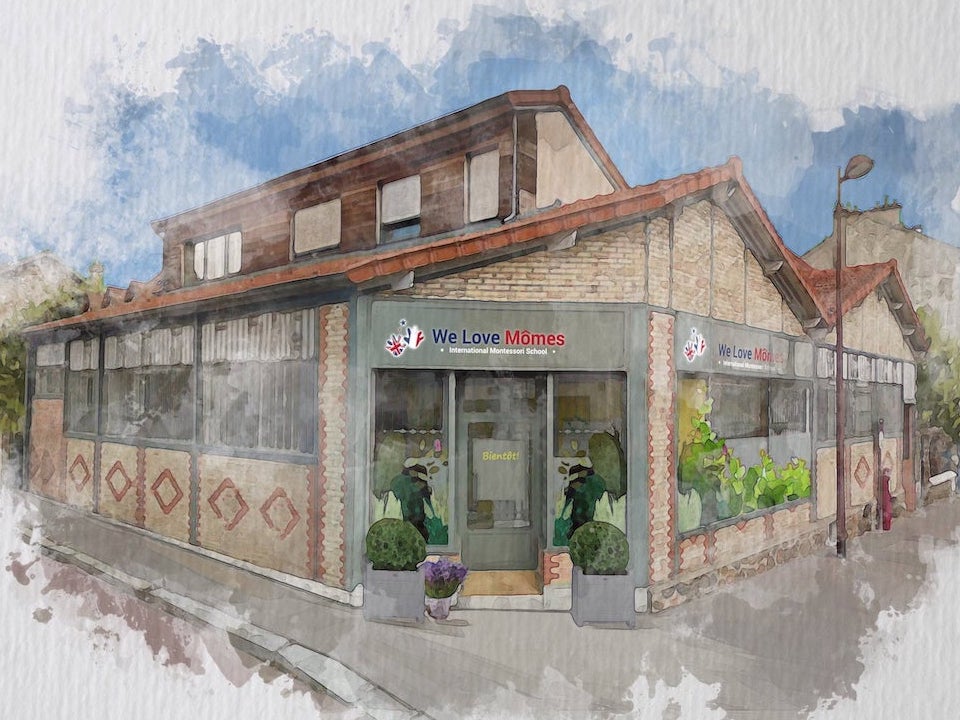 A Montessori elementary school
Our school provides a unique environment with mixed-age bilingual French-English classes. Our two Montessori environments with their prepared spaces enrich the learning experience. Montessori materials guide an exceptional pedagogical approach. Our structure precisely addresses the developmental needs of each age group.
Montessori Preschool - 2.5 to 6 years old
"Fostering Exploration and Flourishing"
In the bilingual preschool classroom, children explore a prepared and stimulating environment designed to foster natural curiosity and overall development. Students engage with specially adapted Montessori materials. Interactive and sensory activities are thoughtfully arranged to nurture fundamental skills and cultivate an early love for learning. Teachers act as nurturing guides, promoting cognitive, social, and emotional growth.
Montessori Elementary - 6 to 10 years old
"Autonomy and Progressive Development"
The bilingual elementary classroom provides children with a self-directed environment. This prepared environment caters to their specific needs and utilizes Montessori materials. Students explore their interests and choose their activities. Teachers guide this exploration, fostering critical thinking and problem-solving skills. This approach cultivates responsibility and prepares students for academic and personal success.
Our Montessori school accepts new enrollments throughout the year!
The Montessori school in Versailles is housed in a fully renovated 225 square meter building with a 100 square meter courtyard, gradually expanding to include an urban permaculture garden. These projects are also integral to our environmental awareness program as an eco-responsible school.
Native English and French-speaking educators throughout the day
An urban permaculture garden
Extracurricular activities
Our Montessori school is located just 600m from both Versailles Chantier and Porchefontaine train stations. It is also conveniently situated at the exit of the N12 highway, providing easy access to the cities of Vélizy-Villacoublay, Montigny-le-Bretonneux, and Plaisir.
Virtual tour of our Montessori school, We Love Mômes, in Versailles (78).
Extracurricular activities
"Our exciting bilingual extracurricular activities!"
On Wednesdays and during school vacations, our unique program provides children with the opportunity to enhance their language skills in a stimulating environment, complete with outdoor outings. Through engaging activities that include exploring local wildlife and flora, nature-inspired artistic workshops, and interactive games, our bilingual instructors ensure learning while having fun.
WHAT IS MONTESSORI EDUCATION?
Montessori education is primarily a philosophy, a way of perceiving the child. Indeed, we view the child as an active participant in their own construction. The objective is to foster the development and expression of their potential, achieved through an appropriate environment and respect for their individuality.
Thus, the essence of Montessori education is grounded in the holistic development of each child across physical, social, intellectual, and emotional dimensions. Recognizing that children have varying needs at different times, our schools enable them to be the architects of their own development through chosen experiences.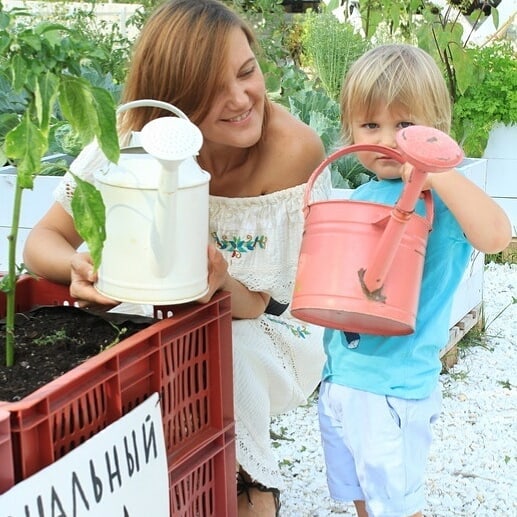 For an educational program to be considered "Montessori," it must meet several criteria. First and foremost, it should feature mixed-age groups to promote peer learning. It should also incorporate long, uninterrupted work cycles to allow children to achieve deep concentration. Guided by professionals known as educators or assistants, the child can be supported in their exploration and learning.
Finally, the child has access, at their own discretion, to a complete set of materials specifically designed and meticulously arranged in a pleasing environment. These four characteristics are recognized as the pillars of Montessori education by the Association Montessori France. Established in 1950, AMF is affiliated with the Association Montessori Internationale (AMI), founded by Maria Montessori in 1929.
THE LATEST NEWS FROM OUR MONTESSORI SCHOOL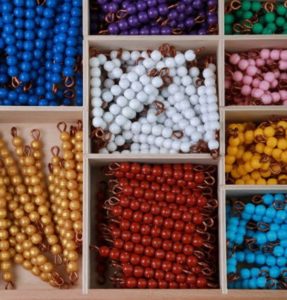 Progressive and Concrete Approach to Learning Mathematics Learning mathematics with Montessori materials offers a progressive and concrete approach that promotes children's understanding and engagement. This
Read more »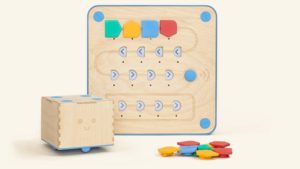 As of today, scientific research confirms that students who have access to personalized learning methods give their best. Montessori, Waldorf-Steiner and Freinet understood this and
Read more »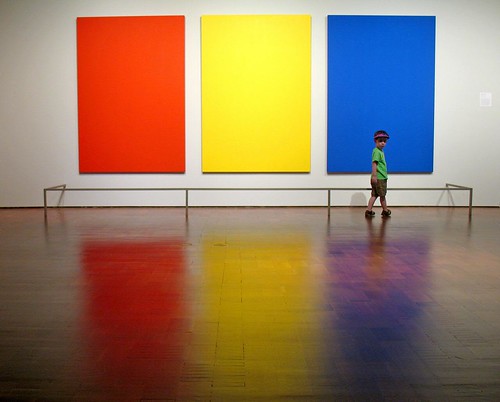 We know that digital has a very strong impact on our society. It will transform 40% of current jobs by 2030 … We must therefore
Read more »
"Our chief concern should be to educate humanity, or rather human beings in all countries, to guide and help them to pursue common goals. We must roll up our sleeves and make the child our primary concern. The efforts of science must center on the child, for he is the source and key to the enigmas of humanity."
Dr. Maria Montessori, excerpt from "Education and Peace"